Model #1531 - Spindle Back Chair by Paul McCobb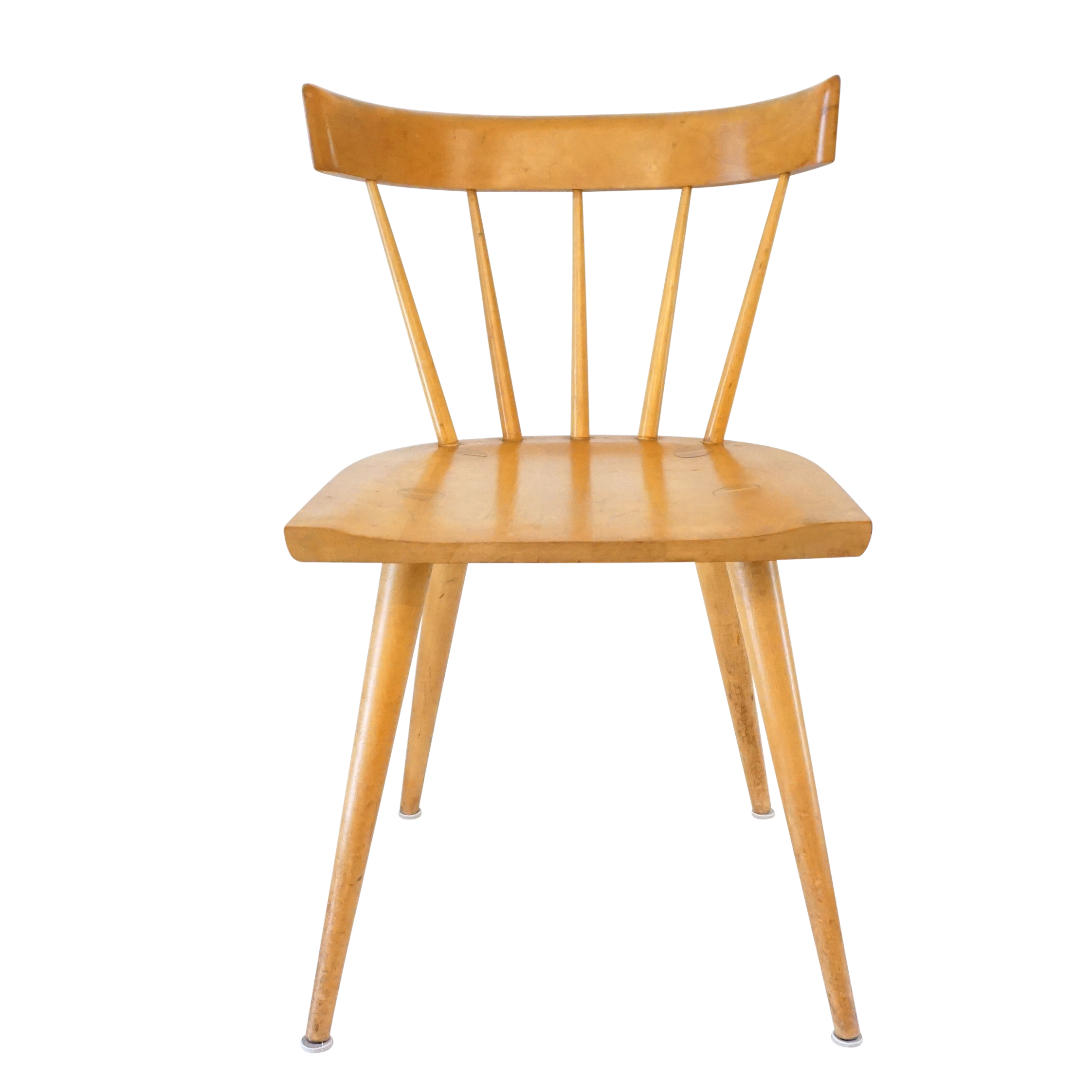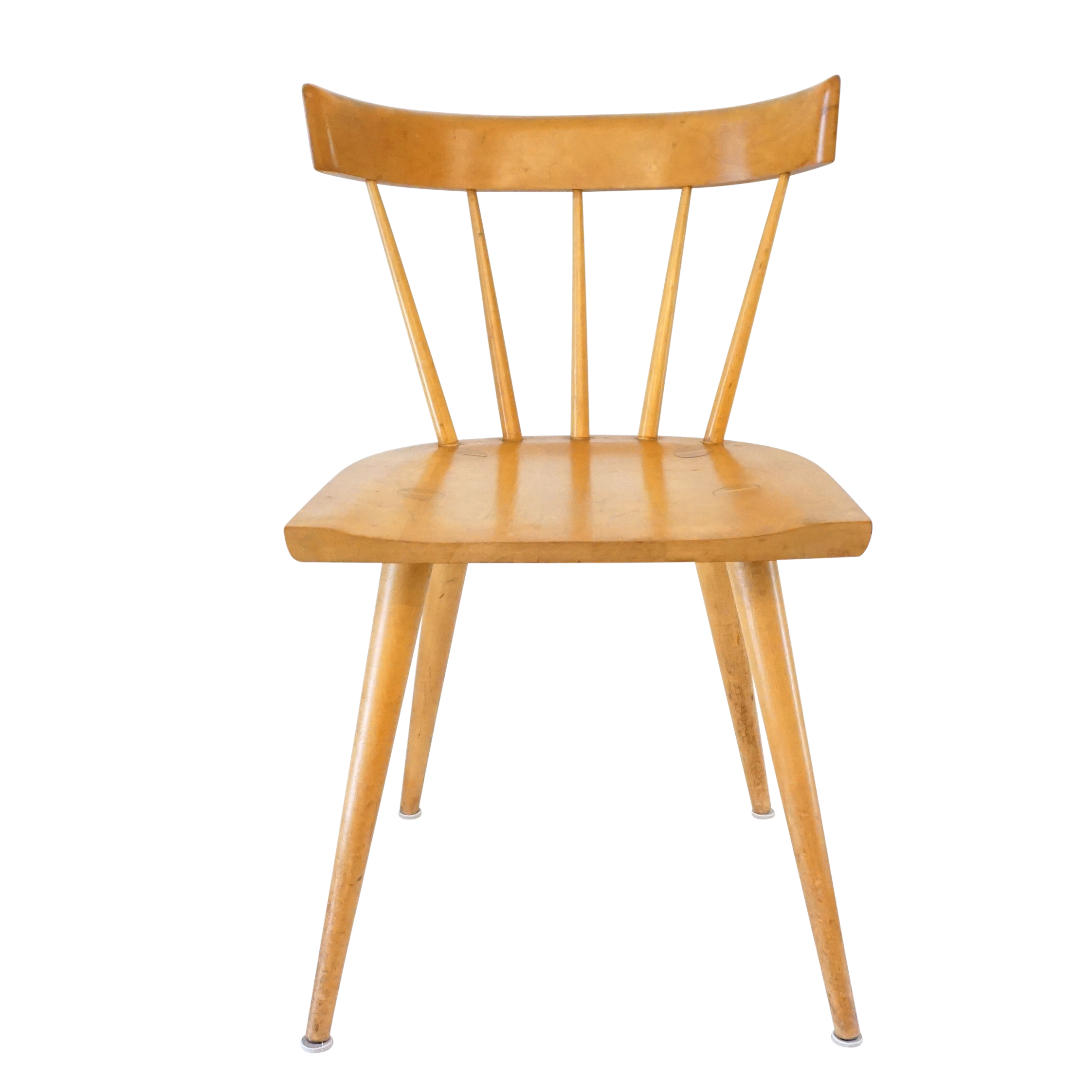 Model #1531 - Spindle Back Chair by Paul McCobb
Classic, timeless mid-century modern take on the traditional Windsor back chair. Exceptionally comfortable and sturdy. The Model #1531 chair features a low spindle back of tapered dowels supporting a curved backrest. The seat rests atop four splayed tapered legs and is inlaid with four oversize wooden screw motifs.
WHAT MAKES IT SPECIAL
"Simplicity of form free of ornamentation." Paul McCobb's design aesthetic earned him 5 consecutive Good Design awards from MoMA between 1950 and 1955. One of the leading contemporary
furniture designers in American design at mid-century, he is best known for designing furniture that combined the American Shaker style with a Scandinavian influence and utilizing robust, affordable materials such as iron, maple, and durable upholstery for his Planner Group line manufactured by Winchendon Furniture.
Maple.
19.5ʺW × 17.5ʺD × 31ʺH
*Note this item is oversized and does not qualify for standard shipping. Please contact us for a shipping quote.
Very Good to Excellent Condition - minor wear consistent with age and use. Kindly refer to images and ask questions.
You Might Also Like