BLACK BASALT AMPHORA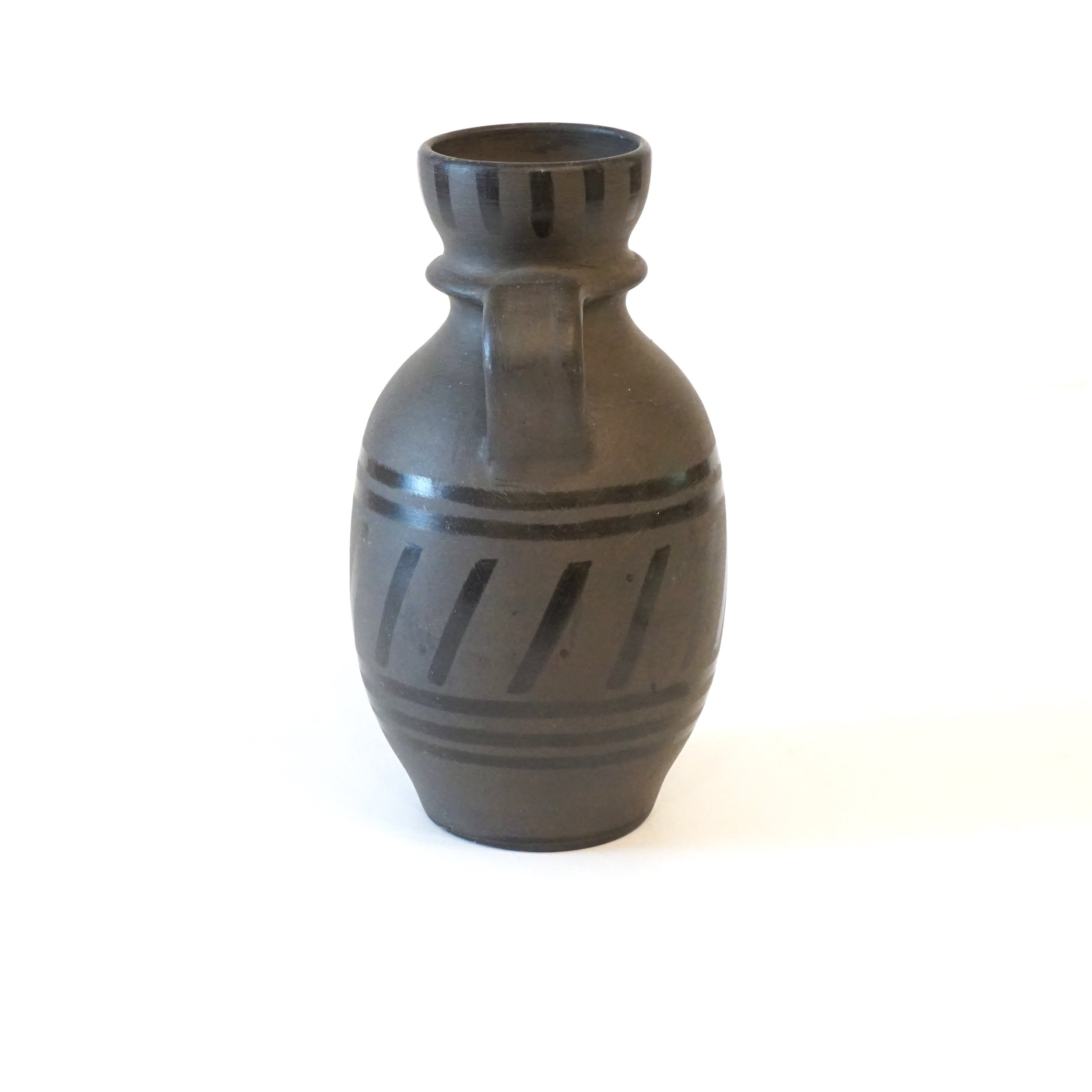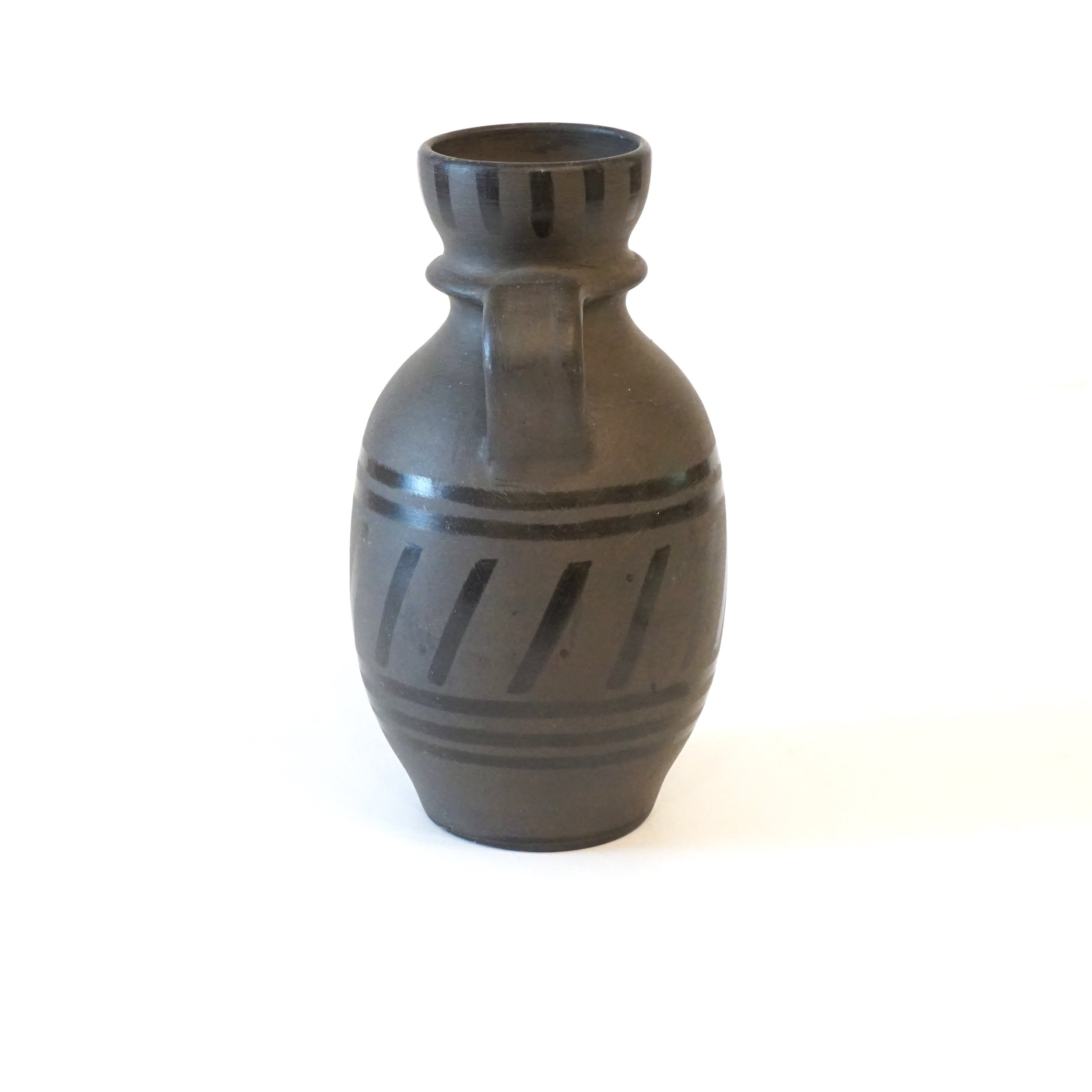 BLACK BASALT AMPHORA
Lovely vintage Romanian hand thrown amphora vase made of black basalt clay with a very modern tone-on-tone matte and gloss glaze.

WHAT MAKES IT SPECIAL
Made from reddish-brown clay which burned black in firing, this vase is made from the same material that comprises volcanic rock, and is prized for it's smoothness and hardness.
Ceramic.
4ʺW × 4ʺD × 9ʺH
You Might Also Like